MareNostrum is a supercomputer in the Barcelona Supercomputing Center, the second most powerful in Spain and one of the seven supercomputers in the Spanish Supercomputing Network. It was presented by IBM and María Jesús San Segundo, the Spanish Minister of Education and Science.
The supercomputer consists on 2,560 JS21 blade computing nodes,
each with 2 dual-core IBM 64-bit PowerPC 970MP processors running at 2.3 GHz for 10,240 CPUs in total.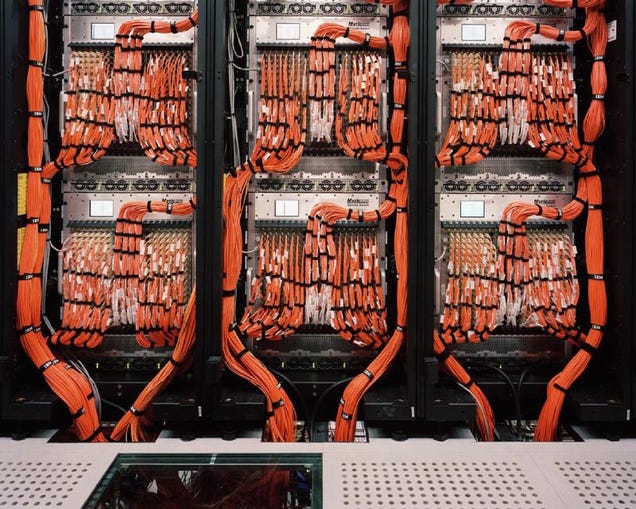 The computing nodes of MareNostrum communicate primarily through a high bandwidth, low latency Myrinet network consisting on integrated Myrinet adapters on each server blade and switched fabric of 12 Myrinet switches. In addition, there is a more traditional local area network consisting of Gigabit Ethernet adapters and five Gigabit Ethernet switches (oneForce10 E600 and four Cisco 3550s). Servers are connected to this network by over 180 Ethernet switching blades made by BLADE Network Technologies.
The MareNostrum supercomputer has 20 TB RAM and 280 TB external disk storage for persistent storage